🥌

WELCOME to CURLING!

🥌
| | |
| --- | --- |
| | |
REGISTRATION for Rookies and New Players!


Oh, yessss!... The Kalamazoo Curling Club has a fun outing just for you! Hint:🥌🍺 And it's designed for those that have had an introduction to curling! The best place for you to start curling is at the club with other new players! Already took an L2C class?... Play in our new MINI-LEAGUE for Rookies!...

Sunday afternoons (October 16 - December 18)!

COME GIVE IT A TRY!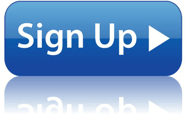 HERE ARE THE DETAILS:
SUNDAYS - 2:30 to 5:30pm
➡️ enter @Wings Door #11
(specific dates listed on registration form linked above)
Come try it out! Play whatever day or days work for you!
Cost: $25 per day | $100 for 4 days (draws)*
Pre-pay for 4 days and get a FREE PASS to an extra Sunday or our next pre-season!**
Health rules in effect; see link below†
* each draw = 1.5-2 hours of fun curling!
** Fall pre-season (2022): October 2nd | Winter: early January
For additional info, "Read more"...
MEMBER REGISTRATION
FULL-YEAR MEMBERSHIPS

Registration is now OPEN!

JUMP TO LEAGUE DESCRIPTIONS!
Member registration form will open in a new Google Form window...

To become a club member, select Silver, Gold or Platinum!


Your registraion will depend on how many leagues you play!...


Note: membership choices appear at bottom of form.

Please note that registration is a TWO-STEP Process: complete the registration form (w/a valid email address) AND submit your payment! Without your completed registration form or payment, we are unable to guarantee your spot to play.
League information is provided on our League Descriptions page.
For questions on registering, email This email address is being protected from spambots. You need JavaScript enabled to view it..
For additonal information refer to our Membership page.
Information Portal!

WHO
WHAT
WHEN
WHERE
Can't find what you're looking for?...
Email (or suggest an edit) at This email address is being protected from spambots. You need JavaScript enabled to view it. !
BEERSPIEL is back!
October 7-9 at Wings Event Center!
BEERSPIEL 2022 includes a Thursday night pub crawl, Saturday dinner banquet, and of course Keg Curling!
Good luck to everyone competing in this year's 'spiel!!
To download a copy of our registration form, click here.
For additional info & questions, email

This email address is being protected from spambots. You need JavaScript enabled to view it.
Note: when the BEERSPIEL reaches capacity for team registrations, you can still fill out the registration form to be put on our waiting list!